Range Rover Evoque: Shock Absorber and Spring Assembly Vehicles With: Dynamic Suspension
Special Tool(s)
JLR-204-804
Lever, Wheel Knuckle
General Equipment
Transmission jack
Wooden Block
Removal
CAUTIONS:
Nuts and bolts must be tightened with the weight of the vehicle on the suspension.
LH illustration shown, RH is similar.
NOTES:
Removal steps in this procedure may contain installation details.
Some variation in the illustrations may occur, but the essential information is always correct.
1. Refer to: Loadspace Trim Panel (501-05 Interior Trim and Ornamentation, Removal and Installation).
2. WARNING: Make sure to support the vehicle with axle stands. Raise and support the vehicle.
3. Refer to: Wheel and Tire (204-04 Wheels and Tires, Removal and Installation).
4.
5. WARNING: Make sure that a new nut is installed.
Torque:
Bolts 10 Nm
nut 60 Nm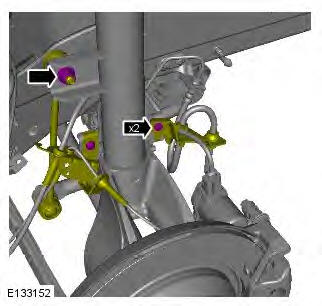 6. Torque: 110 Nm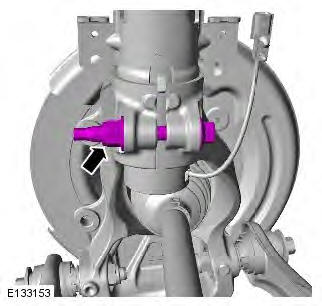 7. Torque: 270 Nm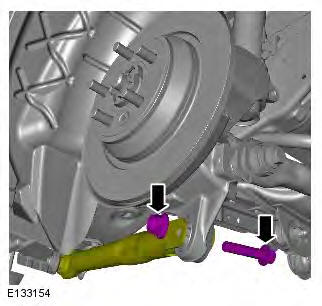 8.
General Equipment: Transmission jack
General Equipment: Wooden Block
9. Torque: 175 Nm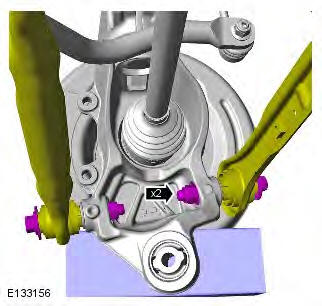 10. CAUTION: Note the fitted position of the component prior to removal.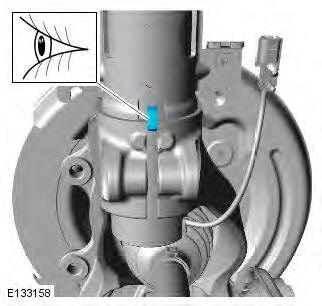 11. Install the Special Tool(s): JLR-204-804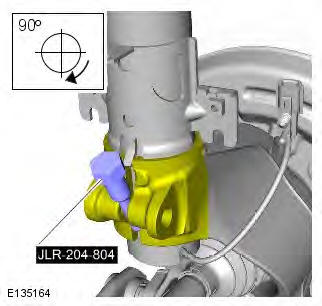 12.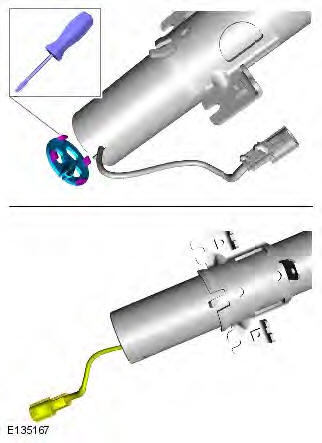 13. CAUTION: Take extra care not to damage the wiring harnesses.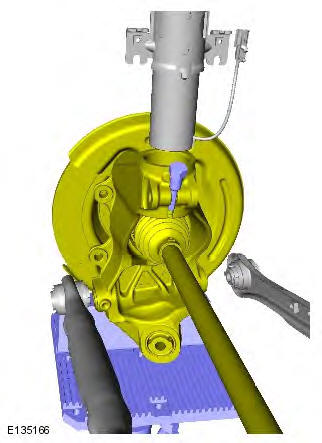 14. Torque: 32 Nm
15. Torque: 32 Nm
16. NOTES:
Do not disassemble further if the component is removed for access only.
Only if fitted.
Torque: 10 Nm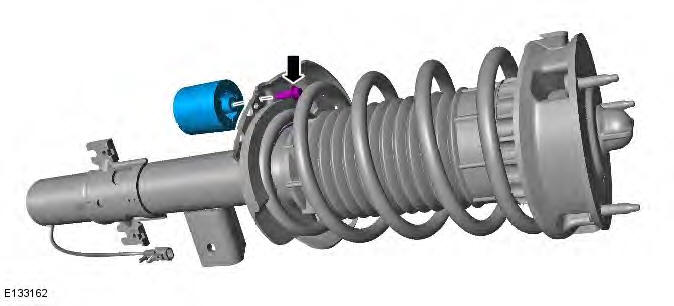 Installation
1. NOTE: Make sure that the component is installed to the noted removal position. To install, reverse the removal procedure.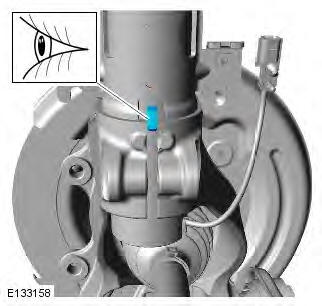 Rear Suspension
Principles of Operation
For a detailed description of the Suspension System and operation, refer to the relevant Diagnosis and Testing section of the workshop manual.
REFER to: Suspension System (204-00 Suspension System - General Information, Diagnosis and Testing).
READ NEXT:
Removal WARNINGS: Make sure the spring compressor Safe Working Load (SWL) meets or exceeds the spring rating quoted in the Specifcations section. Always follow the spring compressor manufacturer's i
Removal NOTES: LH illustration shown, RH is similar. Some variation in the illustrations may occur, but the essential information is always correct. 1. WARNING: Make sure to support the vehicle with
Component Location Stabilizer link RH (right-hand) spring and damper assembly Stabilizer bar LH (left-hand) spring and damper assembly Wheel knuckle Stub axle and locknut Hub Longitudinal li
SEE MORE:
Closing a window or roof blind onto any part of the body can result in serious injury. Before closing a window or the roof blind, ensure that no occupants have any part of their body in a position where it could be trapped. Even with an anti-trap system death or serious injury could occur
Never allow passengers to travel in the loadspace under any circumstances. All vehicle occupants should be seated correctly and wear a seat belt at all times when the vehicle is in motion. Always ensure that objects carried within the vehicle are secured properly. To remove the loadspa
© 2011-2023 Copyright www.rrevoque.org