Range Rover Evoque: Body Repairs - General Information
General Information
Introduction
The body plays a significant role in the increasing trend of ever more rapidly changing model variants. The different customer groups are strongly influenced by the design and shape of the body. At the same time the stability of the body plays the most important part in ensuring passenger and driver safety. Lightweight construction, alternative materials, composite materials, plastics and appropriate joining processes are all design features that characterize modern Land Rover vehicle bodies.
In terms of manufacturing technology, modern safety cell bodies can be produced almost without any problems. Land Rover guarantee high quality standards by ensuring that mechanical strength properties are tried and tested in numerous computer simulations, crash tests, by testing materials and by employing sophisticated manufacturing technologies. In the event of repairs it is vital that the production quality standards are upheld. This requires a well-equipped workshop, and places particular emphasis on the qualifications of the workshop technicians. Up-to-date knowledge of current manufacturing technologies and continuous training on new repair methods and techniques are vital for high-quality body repairs. The model-specific repair manuals and the general repair techniques provide valuable support when undertaking body repairs.
Always follow the repair instructions published in this manual. Failure to observe this instruction can result in serious impairment of vehicle safety. All specified safety requirements must be met after the work has been carried out.
Galvanic corrosion and housekeeping
Galvanic corrosion is the cross-contamination of dissimilar metals, in this case aluminum and steel. Avoidance of galvanic corrosion is an important issue to be considered in the repair of aluminum bodied vehicles. Precautions to prevent the contamination of exposed bare aluminum surfaces should be taken. Good housekeeping and cleanliness should be adopted throughout repairs and especially prior to welding, pre-treatment and adhesive bonding. The repair environment requires control and protection from dust and debris from conventional steel body repairs. All equipment must be clearly identified and used solely on aluminum. Tools should be kept clean and in good order. Steel fastenings are coated to prevent galvanic corrosion. Fastenings should be examined during repairs and where damaged or suspect must be renewed. The use of graphite, penetrating oil, or copper based anti-seize compounds upon the steel fixings is not recommended.
Vehicle design
The body
The Evoque body is manufactured like a conventional monocoque. Two monosides are welded to the floor, roof and bulkheads, creating a strong, single structure. Dual Phase (DP), Bake Hardened (BH) and BORON (VHSS) steels are used in the side panel reinforcements. DP steel is also used for the rear of the front side member, for added strength in front and side impacts. The roof structure can accommodate a glass roof panel. When a glass roof is not fitted, the outer roof panel is a single large aluminum pressing with styled swages to add strength.
The safety of the driver and the passengers is paramount for every body design. There are two key safety aspects in the body:
Safety passenger cell
Crumple zones
Safety passenger cell
Stable pillars, rocker panel and door profiles.
Side impact protection in the doors.
Doors are designed to open even in the event of extreme deformation.
Crumple zone
Dynamic absorption of deforming forces.
Protection of the passenger cell.
Vehicle Design
3-door Version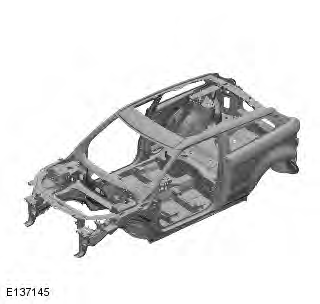 5-door Version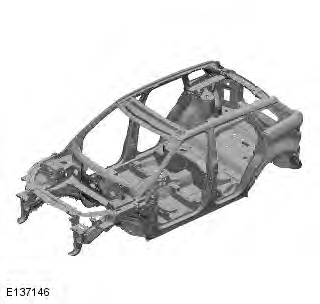 High Strength Steels
Most modern vehicles are constructed from a number of different steels, partly to obtain an optimized body, (collision, safety, rigidity, fuel economy, etc.).
Steels are divided into several groups according to their tensile and yield strength, that is to say the force necessary to bring about plastic deformation of the material.
Yield Summary
Yield is the strength at which the metal changes from elastic to plastic in behavior, the point of no return.
Tensile Summary
Tensile strength is the breaking strength of a material when subjected to a tensile (stretching) force, the point of no return.
Dual Phase (DP) steel falls into both the VHSS and EHSS classifications, dependent on grade of DP.

Welding Ultra High Strength Steel
Ultra high strength steel requires welding equipment which can achieve the following equipment settings.
Spot Welding
Information to follow.
MIG Brazing
When mig-brazing use the following type of welder meeting the specifications shown: Fronius Trans Plus Synergic 2700 4 R/Z/AL MIG Welder, with CuSi3 (DIN 1733) 1.0mm filler wire with setting parameters 4, which is 92 Amps, Wire feed 4.6 m/min. Shielding gas L1 = pure Argon (DIN 439).
Steels used in body structure - 5-door version
Ac600 (AA6451)
BH220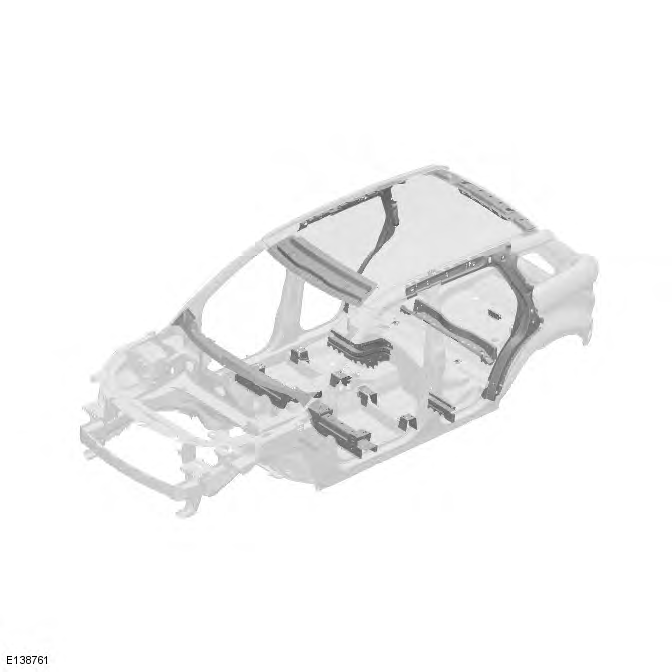 BH260
BH300
BORON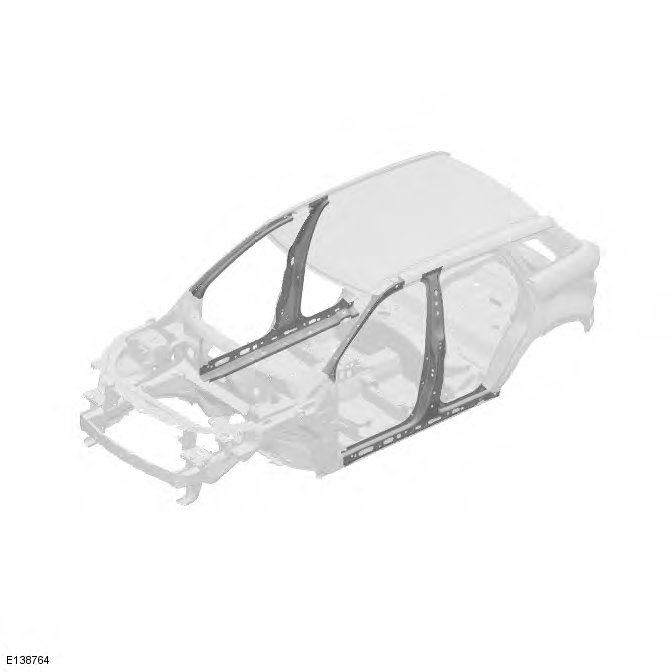 CR2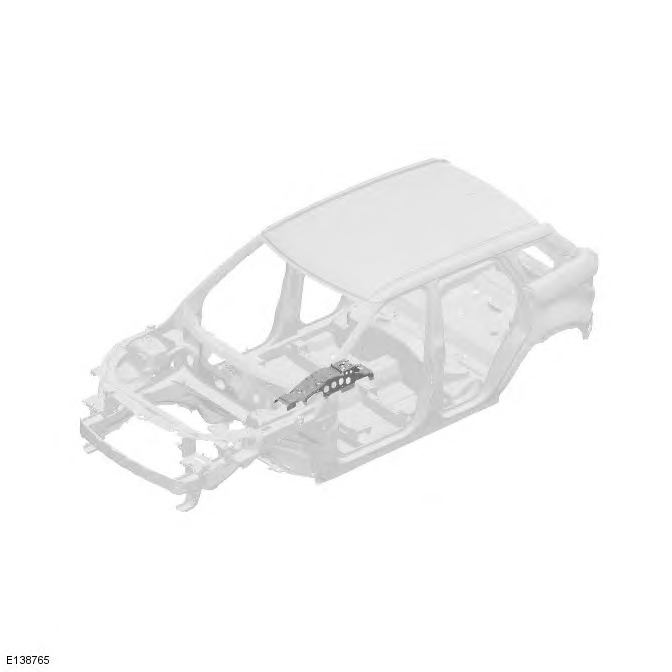 DP450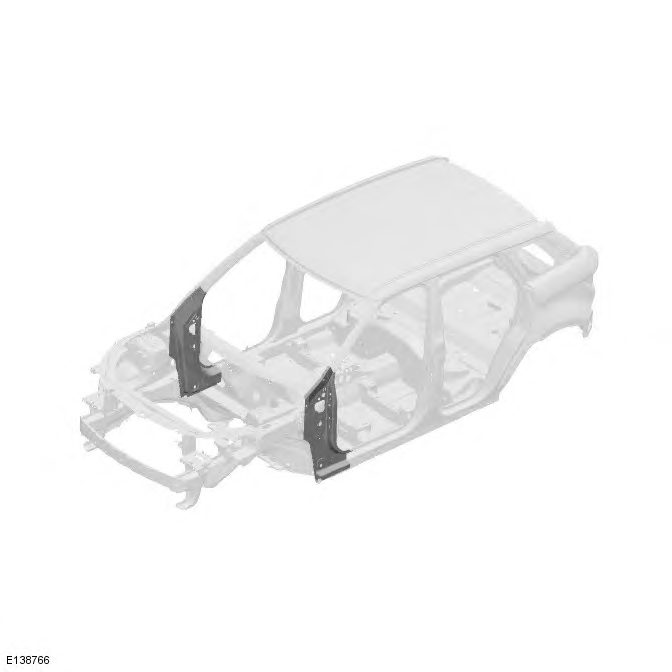 DP600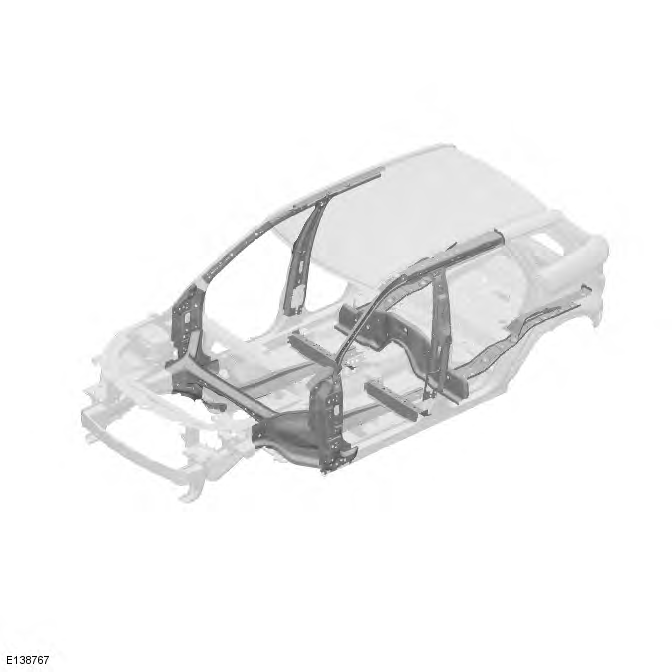 HSLA260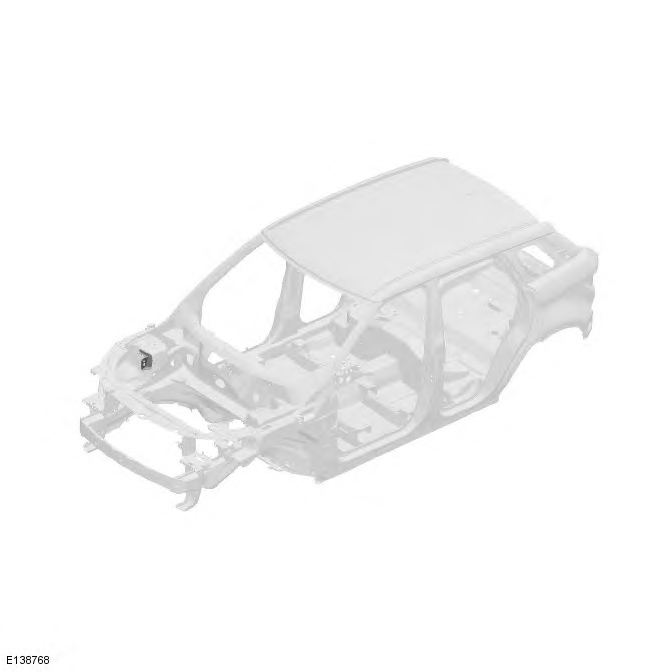 HSLA300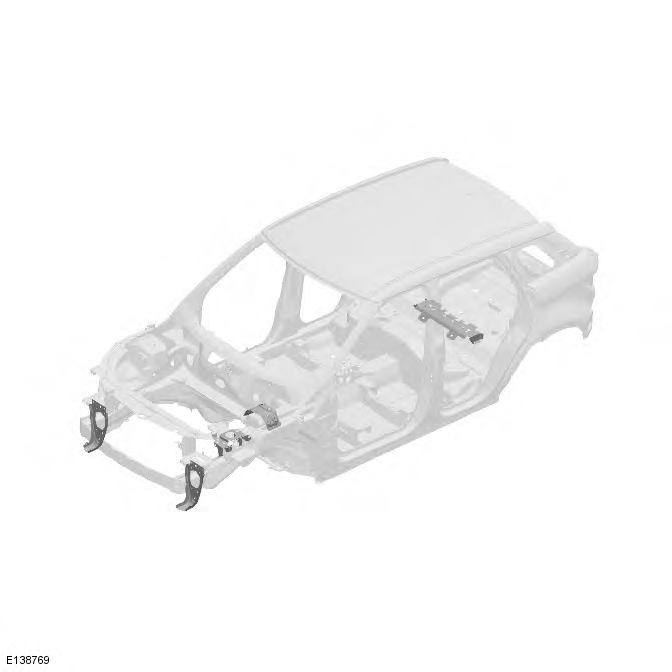 HSLA340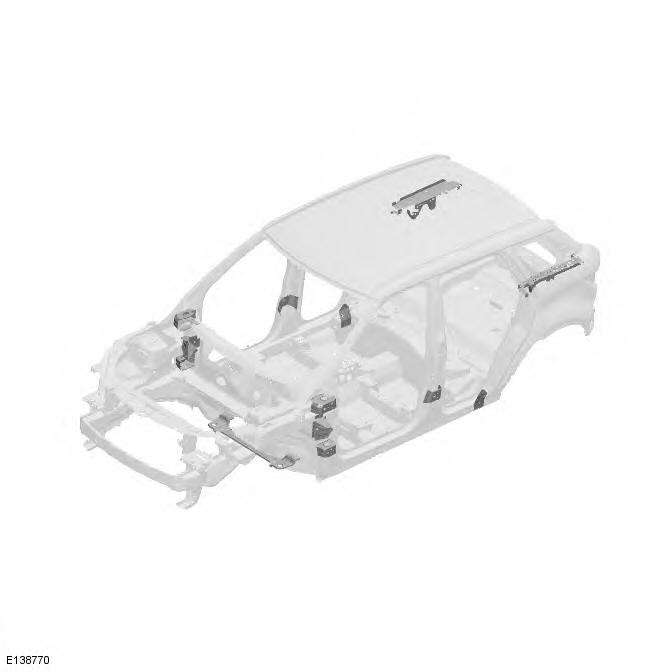 HSLA380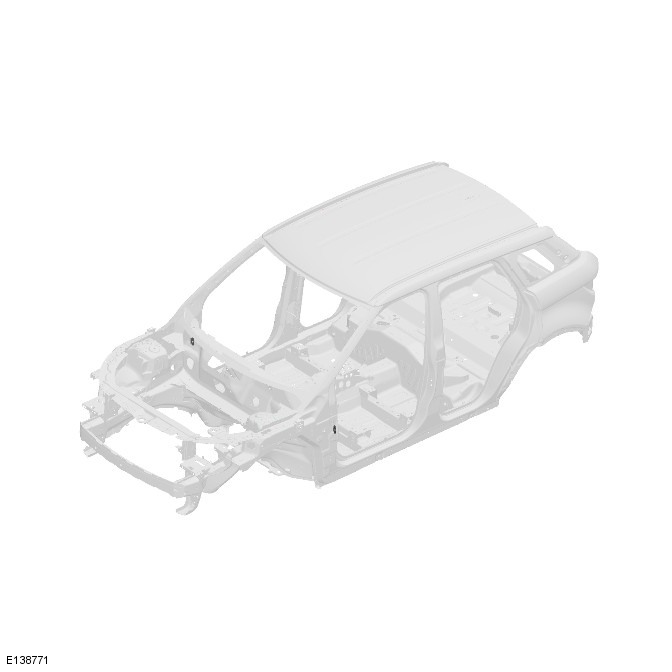 IF260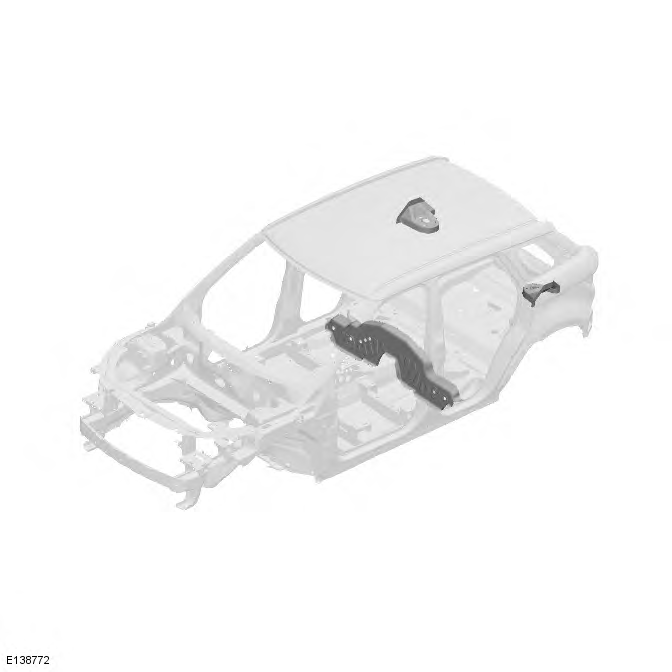 MS1-4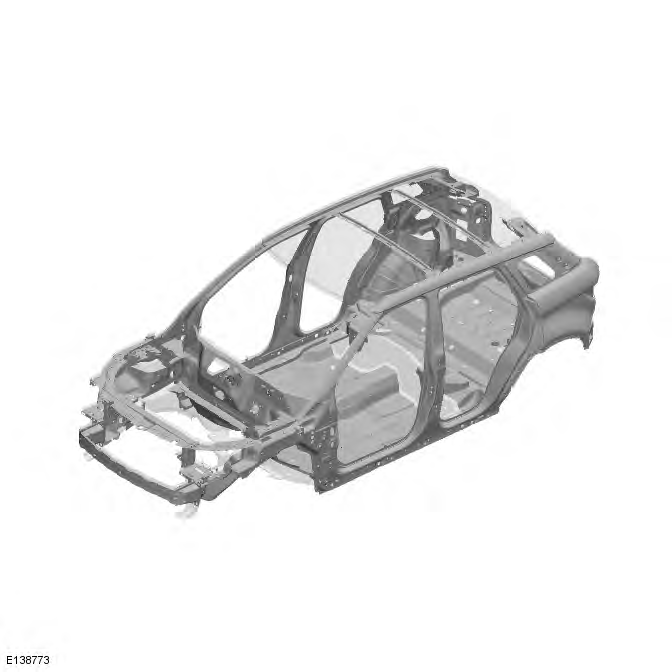 RP220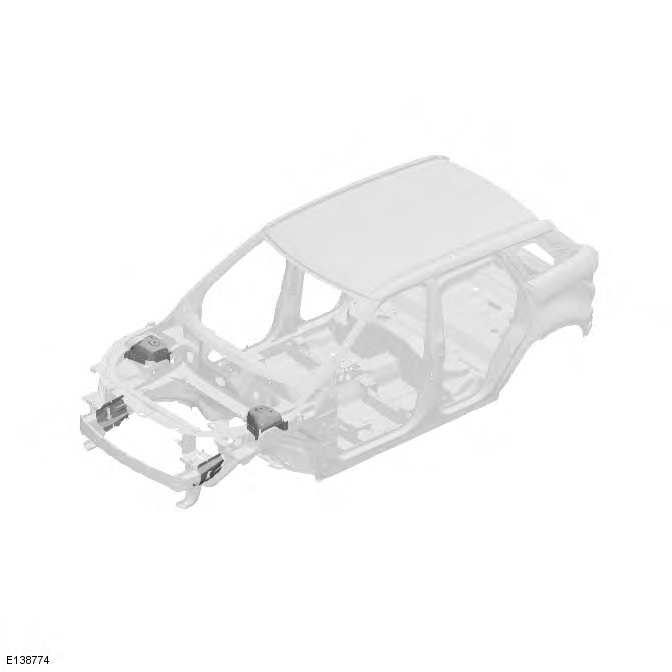 RP260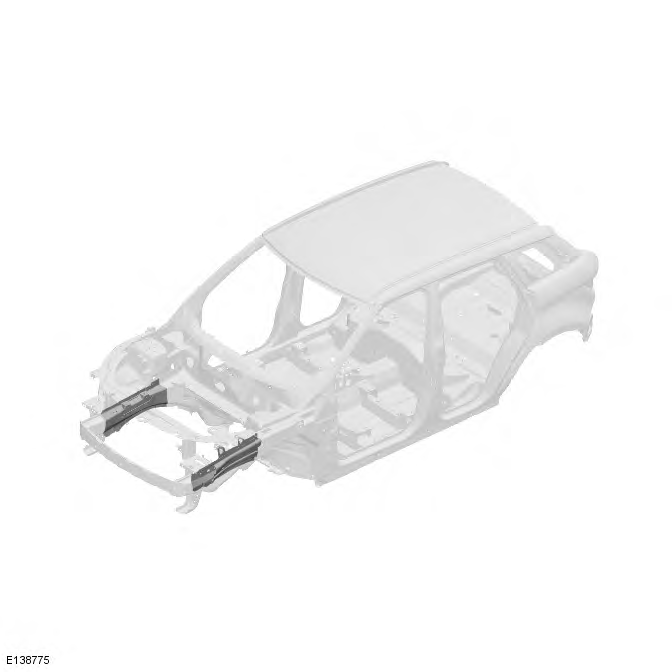 Steels used in body structure - 3-door version
Ac600 (AA6451)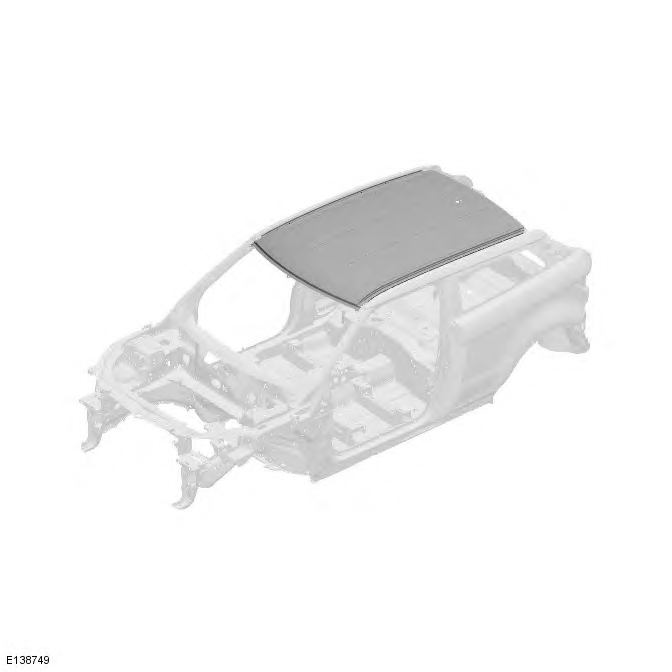 BH220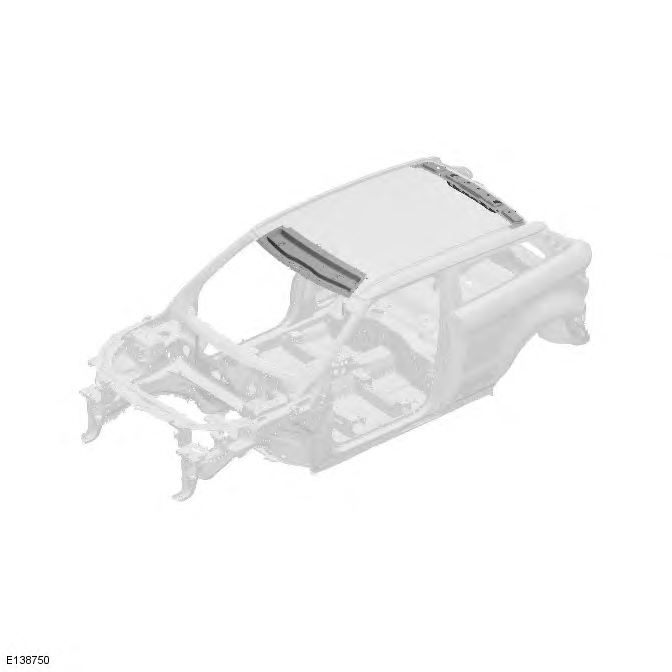 BH260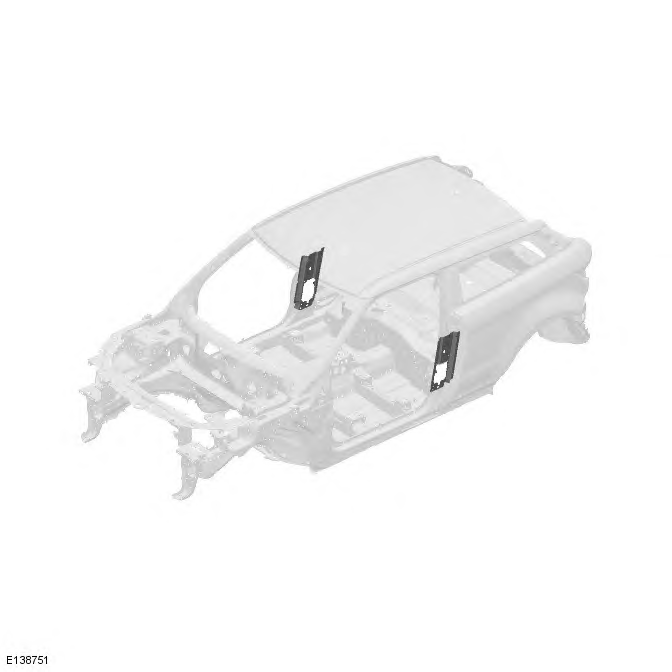 BH300
BORON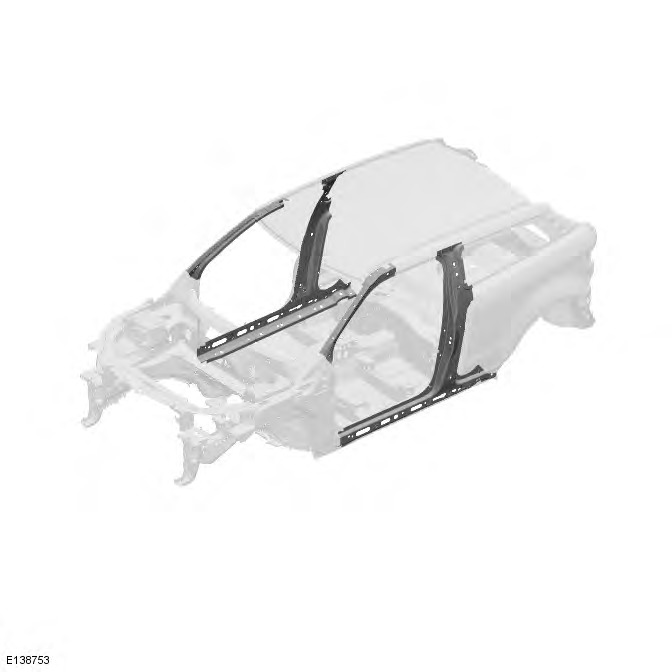 DP600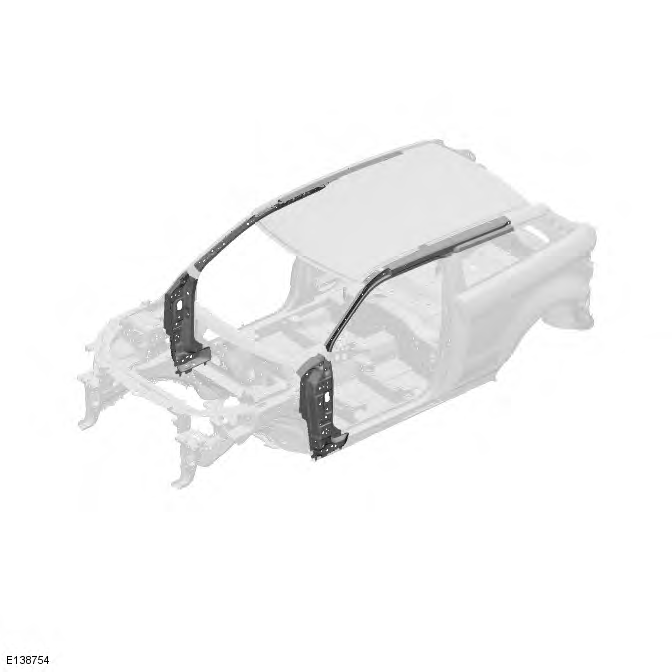 HSLA260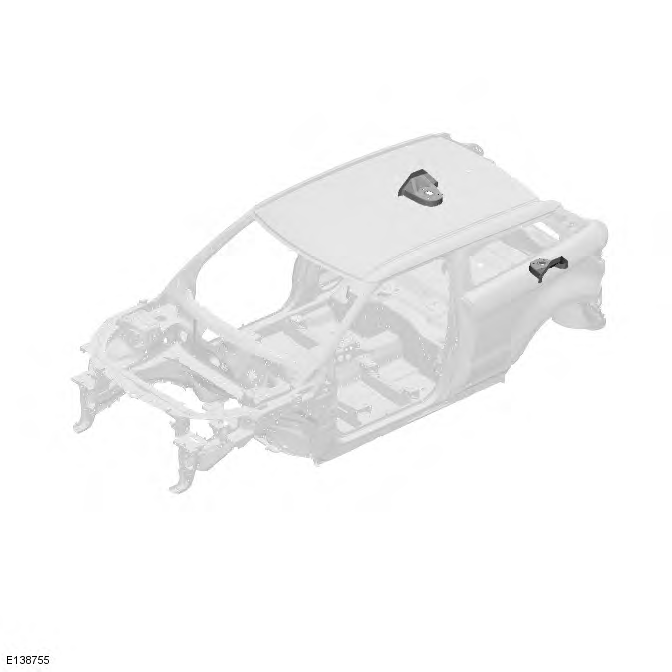 HSLA340
HSLA380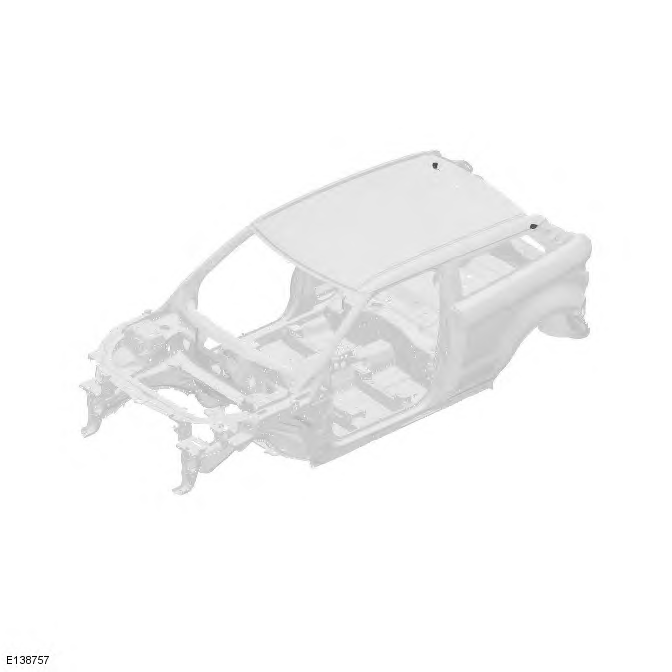 MS1-4
Moonroof - 3-door version shown, 5-door version is similar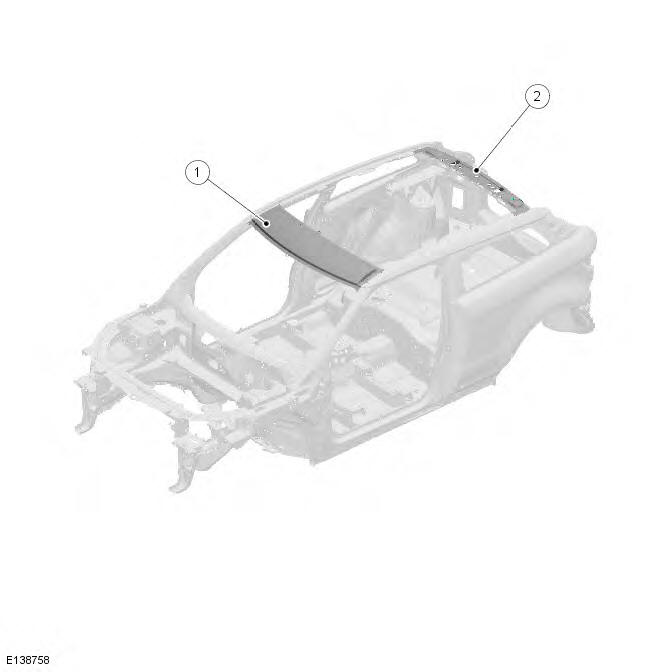 MS3
BH220
NOTES:
The addition of Boron, for the side panel reinforcement 'ring frame', and DP600 to the rear of the front side member, gives the body greater strength in a front or side impact.
When installing outer side panels, A-Pillar, B-Pillar, rocker panel, quarter panel, they must be slot brazed where they adjoin their inner, reinforcement, panels.
The size of the slots are to be 20mm x 8mm and 30mm apart. Slots should be installed in accordance with this spacing. Where this is not possible, due to the indents in the panel, the slot should be made in the location of the original spot weld.
Side panel
Drill 2 x 8mm holes to form basis of slot
Mill out to form 20mm x 8mm slot
Slots spaced at 30mm intervals
NOTE: Mig brazing is carried out at a temperature of 650
READ NEXT:
© 2011-2023 Copyright www.rrevoque.org