Range Rover Evoque: Liftgate Window Glass
Removal
1. Refer to: Rear Spoiler (501-08 Exterior Trim and Ornamentation, Removal and Installation).
2.
3.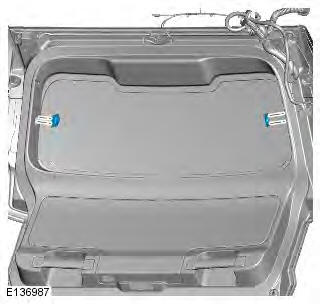 4. CAUTION: The step must be carried out on both sides.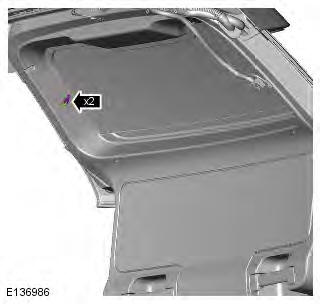 5. CAUTIONS:
Protect the surrounding components.
Protect the surrounding paintwork to avoid damage.
Use a glazing cutting wire to cut the sealant.
Pull glazing wire through windshield sealant to the inside of the vehicle.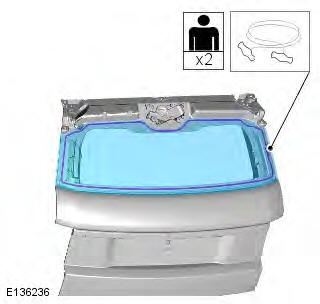 6. NOTE: This step requires the aid of another technician.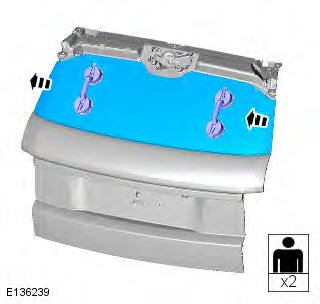 Installation
1. CAUTIONS:
Make sure that the mating faces are clean and free of foreign material.
Correct preparation of body apertures 'post painting' to ensure satisfactory glass adhesion, must be carried out in line with industry practise.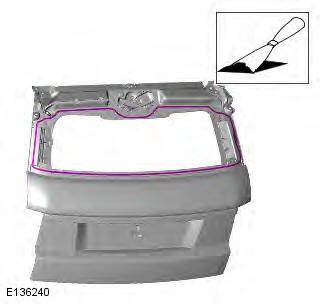 2. NOTE: Install new spacers.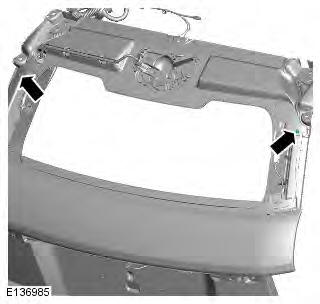 3. CAUTION: The tailgate is manufactured from plastic. Make sure that appropriate bonding component is applied before the PU adhesive.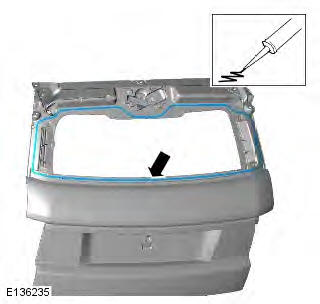 4. Prepare the window glass, window glass flange and trimmed PU adhesive in accordance with the instructions included with the PU adhesive kit.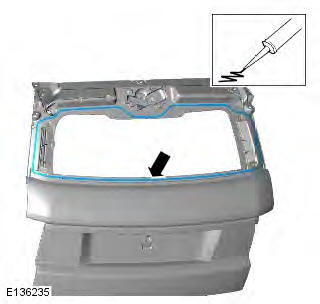 5. NOTE: This step requires the aid of another technician.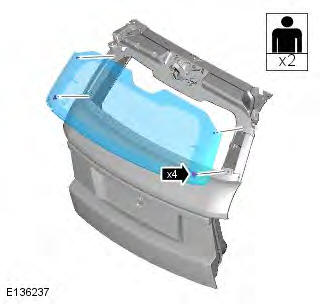 6. Test the sealer for leaks, apply additional sealer if necessary. If water is used, allow sealer to dry before testing. Spray water around the glass and check for leaks. Mark any area that leaks. Dry the glass and sealer then apply additional sealer.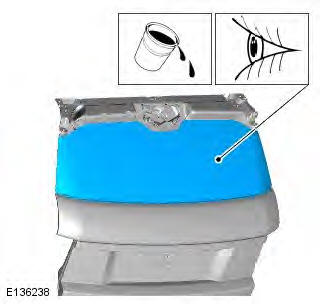 7. To install, reverse the removal procedure.
READ NEXT:
Removal CAUTIONS: Always protect paintwork and glass when removing exterior components. Always protect the interior components when removing body glass. Lay the glass on felt covered supports. Do no
Removal NOTE: Removal steps in this procedure may contain installation details. 1. WARNING: To avoid accidental deployment, the restraints control module backup power supply must be depleted. Wait at
Removal CAUTIONS: Always protect paintwork and glass when removing exterior components. Always protect the interior components when removing body glass. Measure all gaps between the glass roof panel
SEE MORE:
Removal Special Tool(s) 205-857 Remover, Halfshaft 303-021 Engine support bracket 303-662 Support Beam Arm and Hook Assembly, Engine General Equipment Transmission jack 1. Disconnect the battery ground cable. Refer to: Specifications (414-01 Battery, Mounting and Cables, Specifications). 2. Refe
Front Door Window Glass Special Tool(s) 501-114 Release Lever, Door Glass Removal NOTE: Removal steps in this procedure may contain installation details. 1. Torque: 1 Nm 2. Special Tool(s): 501-114 3. Installation 1. NOTE: An audible click is heard when the clips are fully latched. To install, re
© 2011-2023 Copyright www.rrevoque.org