Range Rover Evoque: Shock Absorber and Spring Assembly Vehicles Without: Dynamic Suspension
Special Tool(s)

JLR-204-804
Lever, Wheel Knuckle
General Equipment
Transmission jack
Wooden Block
CAUTIONS:
Nuts and bolts must be tightened with the weight of the vehicle on the suspension.
LH illustration shown, RH is similar.
NOTES:
Removal steps in this procedure may contain installation details.
Some variation in the illustrations may occur, but the essential information is always correct.
1. Refer to: Loadspace Trim Panel (501-05 Interior Trim and Ornamentation, Removal and Installation).
2. WARNING: Make sure to support the vehicle with axle stands. Raise and support the vehicle.
3. Refer to: Wheel and Tire (204-04 Wheels and Tires, Removal and Installation).
4. WARNING: Make sure that a new nut is installed.
Torque:
Bolts 10 Nm
nut 60 Nm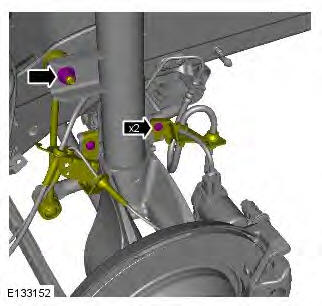 5. Torque: 110 Nm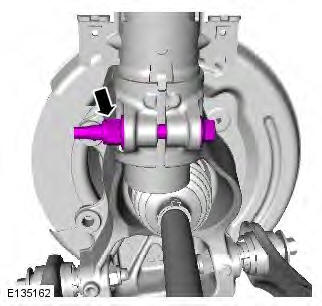 6. Torque: 270 Nm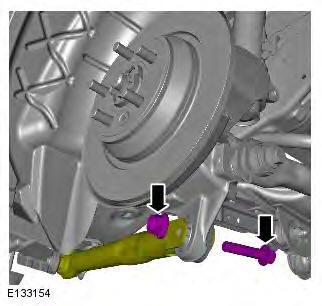 7.
General Equipment: Transmission jack
General Equipment: Wooden Block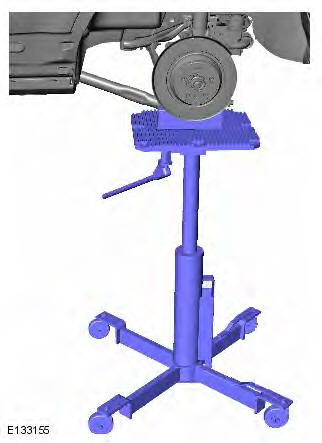 8. Torque: 175 Nm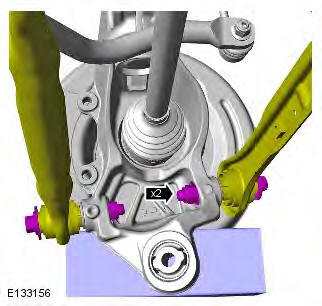 9. CAUTION: Note the fitted position of the component prior to removal.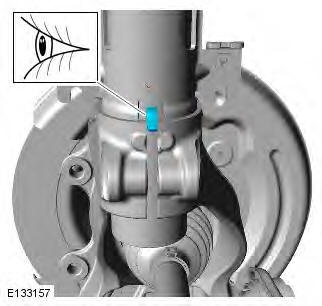 10. Install the Special Tool(s): JLR-204-804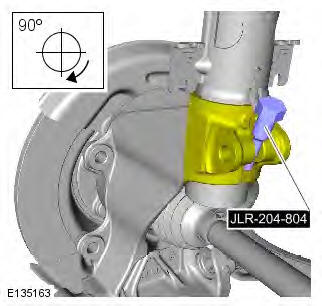 11.
12. Torque: 32 Nm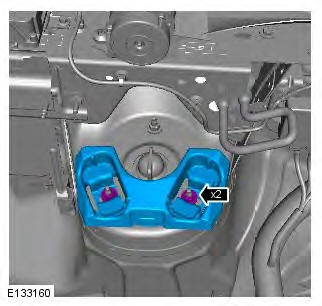 13. Torque: 32 Nm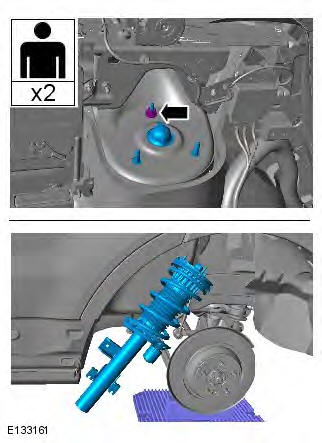 14. NOTES:
Do not disassemble further if the component is removed for access only.
Only if fitted.
Torque: 10 Nm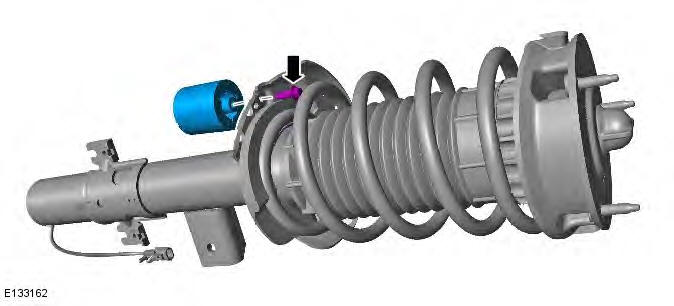 Installation
1. NOTE: Make sure that the component is installed to the noted removal position. To install, reverse the removal procedure.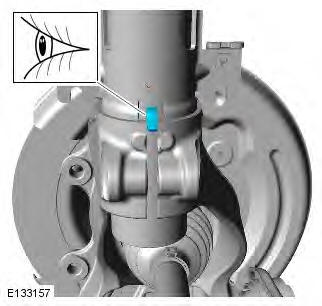 READ NEXT:
Special Tool(s) 204-620-01 Installer, Wheel Knuckle Bushing 204-620-02 Remover/Installer, Wheel Knuckle Bushing 204-620-03 Remover, Wheel Knuckle Bushing LR-121 Hydraulic Cylinder 10t Removal 1. WARNI
General Equipment Suspension Spring Compressor Vise Removal WARNINGS: Make sure the spring compressor Safe Working Load (SWL) meets or exceeds the spring rating quoted in the Specifcations sectio
Special Tool(s) JLR-204-804 Lever, Wheel Knuckle General Equipment Transmission jack Wooden Block Removal CAUTIONS: Nuts and bolts must be tightened with the weight of the vehicle on the suspensi
SEE MORE:
Parking Aid Module The parking aid module is located on the LH side of the luggage compartment, behind the 'C' pillar trim panel. The parking aid module has three connectors which provide for power, ground and CAN bus connections, front parking aid sensors and rear parking aid sensors. The high
Map split screen 1. TMC (Traffic Message Channel) information. 2. North is up. 3. Small compass display which always indicates North. 4. Next direction display. 5. Current vehicle position. 6. Vehicle direction arrow. 7. Split screen. 8. Split screen scale/zoom setting. 9. Current stree
© 2011-2023 Copyright www.rrevoque.org