Range Rover Evoque: Air Bag and Safety Belt Pretensioner Supplemental Restraint System (SRS)
Principle of Operation
For a detailed description of the supplemental restraints system and operation, refer to the relevant Description and Operation section in the workshop manual. REFER to: (501-20B Supplemental Restraint System)
Safety Information
WARNINGS:
TO AVOID ACCIDENTAL DEPLOYMENT AND POSSIBLE PERSONAL INJURY, THE BACKUP POWER SUPPLY MUST BE DEPLETED BEFORE REPAIRING OR REPLACING ANY AIR BAG SUPPLEMENTAL RESTRAINT SYSTEM (SRS) COMPONENTS. TO DEPLETE THE BACKUP POWER SUPPLY ENERGY, DISCONNECT THE BATTERY GROUND CABLE AND WAIT ONE MINUTE.
FAILURE TO FOLLOW THIS INSTRUCTION MAY RESULT IN PERSONAL INJURY.
Do not use a multimeter to probe the restraints control module. It is possible for the power from the meter battery to trigger the activation of the airbags. Failure to follow this instruction may result in personal injury
NOTES:
It is advisable not to use a cellular phone or to have a cellular phone in close proximity when working on the restraints control module or associated systems
Given the legal implications of a restraints system failure, harness repairs to Air Bag module circuits are not acceptable. Where the text refers to 'REPAIR the circuit', this will normally mean the replacement of a harness
Power Supply Depletion
Before beginning any work on the restraints control module/supplemental restraints system or related components:
1. Remove the ignition key
2. Disconnect the battery leads, ground first
3. Wait 2 minutes for the power circuit to discharge
There are comprehensive instructions on the correct procedures for supplemental restraints system repairs in the manual.
Refer to the relevant section of the workshop manual
Inspection and Verification
CAUTION: Diagnosis by substitution from a donor vehicle is NOT acceptable. Substitution of control modules does not guarantee confirmation of a fault, and may also cause additional faults in the vehicle being tested and/or the donor vehicle
NOTE: Check and rectify basic faults before beginning diagnostic routines involving pinpoint tests
1. Verify the customer concern
2. Visually inspect for obvious signs of damage and system integrity
Visual Inspection

3. If an obvious cause for an observed or reported concern is found, correct the cause (if possible) before proceeding to the next step (Faults in supplemental restraint system harnesses would normally mean replacement of the relevant harness. supplemental restraint system harness repairs are not recommended )
4. If the cause is not visually evident, check for diagnostic trouble codes (DTCs) and refer to the DTC Index
DTC Index
For a list of diagnostic trouble codes that could be logged on this vehicle, please refer to Section 100-00.
REFER to: Diagnostic Trouble Code (DTC) Index - DTC: Restraints Control Module (RCM) (100-00 General Information, Description and Operation).
Occupant Classification Sensor
Removal
WARNINGS:
To avoid accidental deployment and possible personal injury, the backup power supply must be depleted before repairing or replacing any air bag supplemental restraint system (SRS) components. To deplete the backup power supply energy, disconnect the battery ground cable and wait one minute. Failure to follow this instruction may result in personal injury.
Never probe the electrical connectors of air bag modules or any other supplemental restraint system component.
Failure to follow this instruction may result in personal injury.
CAUTION: The front passenger seat occupant classification sensor is available only as a service kit. No attempt should be made to replace individual components. Failure to follow this instruction may result in personal injury.
NOTE: Removal steps in this procedure may contain installation details.
All vehicles
1. Disconnect the battery ground cable.
Refer to: Specifications (414-01 Battery, Mounting and Cables, Specifications).
2. Refer to: Front Seat Cushion Cover (501-10 Seating, Removal and Installation).
3. Refer to: Front Seat Backrest Cover (501-10 Seating, Removal and Installation).
4.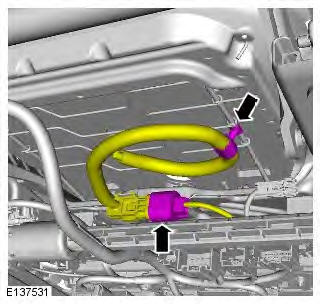 5.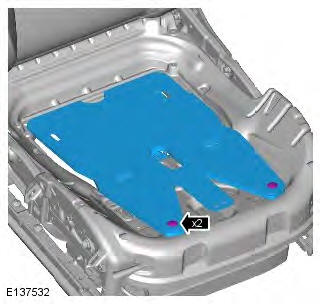 6. Torque: 4.5 Nm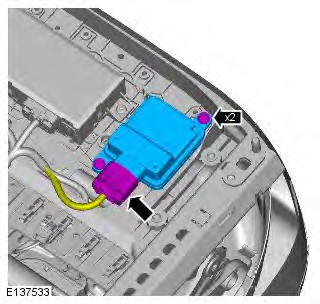 7. Torque: 4.5 Nm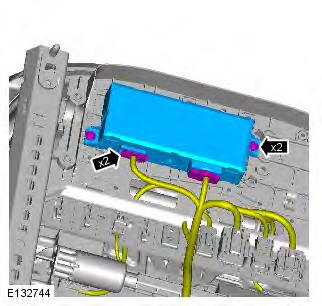 8.
9. WARNING: The SRS electrical connectors are unique. DO NOT force, or attempt to connect electrical connectors to the wrong sockets.
10.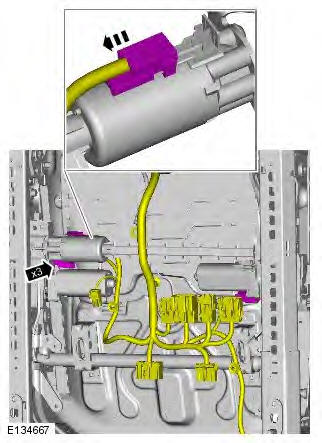 3-door
11.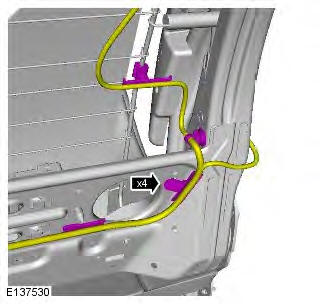 12.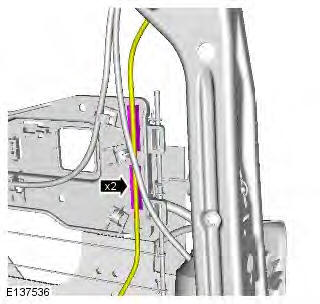 13.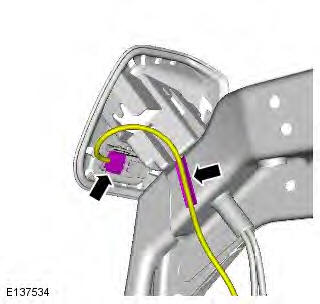 All vehicles
14.
15.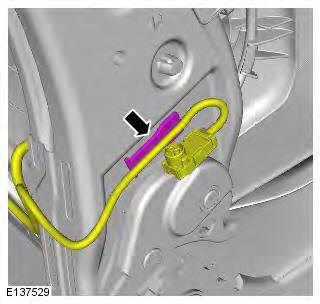 16.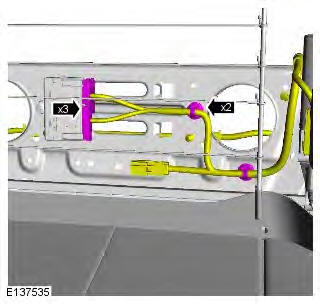 17.
18. Torque: 5 Nm
19. CAUTION: Take extra care not to damage the wiring harnesses.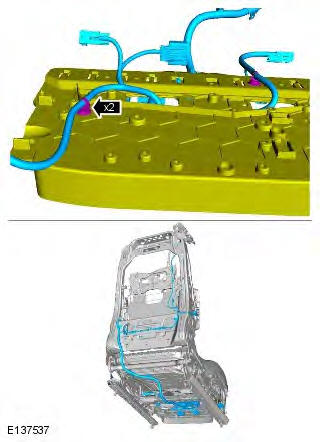 Installation
1. To install, reverse the removal procedure.
2. Once the occupant classification sensor (service kit) has been installed, calibrate the occupant classification system Empty Seat Offset (re-zero the occupant classification sensor (Routine 5000) ) and clear any diagnostic trouble codes (DTC)s using the diagnostic tool
READ NEXT:
Removal WARNINGS: To avoid accidental deployment and possible personal injury, the backup power supply must be depleted before repairing or replacing any air bag supplemental restraint system (SRS)
General Information Introduction The body plays a significant role in the increasing trend of ever more rapidly changing model variants. The different customer groups are strongly influenced by the d
Corrosion Protection Galvanic Corrosion Galvanic corrosion is the cross-contamination of dissimilar metals, in this case aluminium and steel. Avoidance of galvanic corrosion is an important issue to
SEE MORE:
Principle of Operation For information on the description and operation of the system, refer to relevant section of the workshop manual. REFER to: (417-01 Exterior Lighting) Note that the stoplamps will be activated automatically under certain conditions when the ride and handling optimization fun
Removal NOTE: Removal steps in this procedure may contain installation details. 1. Make the SRS system safe. Refer to: Standard Workshop Practices (100-00 General Information, Description and Operation). 2. Disconnect the battery ground cable. Refer to: Specifications (414-01 Battery, Mounting and