Range Rover Evoque: Valve Cover
Removal
NOTES:
Some illustrations may show the engine removed for clarity.
Some variation in the illustrations may occur, but the essential information is always correct.
Removal steps in this procedure may contain installation details.
1. Disconnect the battery ground cable.
Refer to: Specifications (414-01 Battery, Mounting and Cables, Specifications).
2. Refer to: Engine Cover - GTDi 2.0L Petrol (501-05 Interior Trim and Ornamentation, Removal and Installation).
3. Torque:
4.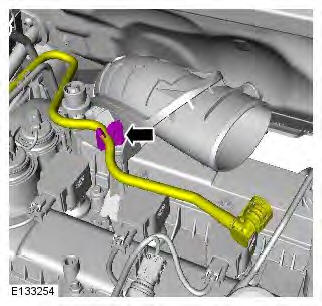 5.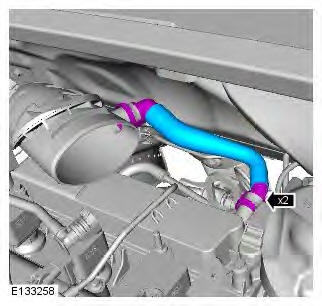 6.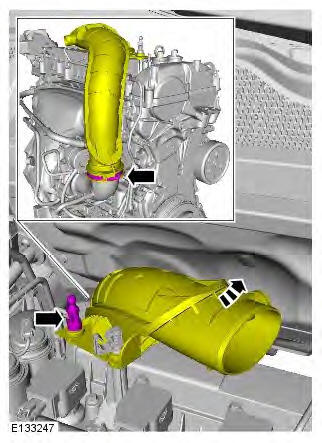 7. WARNING: Do not smoke or carry lighted tobacco or open flame of any type when working on or near any fuel related components. Highly flammable mixtures are always present and may ignite. Failure to follow these instructions may result in personal injury.
CAUTION: Be prepared to collect escaping fluids.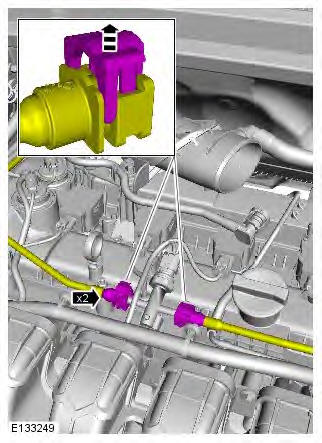 8.
9.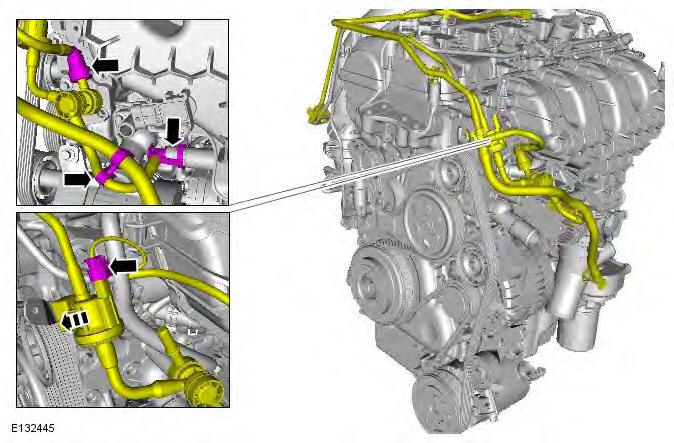 10. Torque: 8 Nm
11.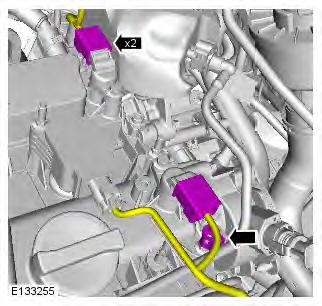 12.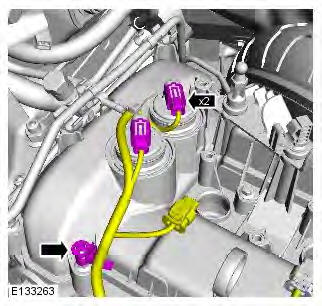 13.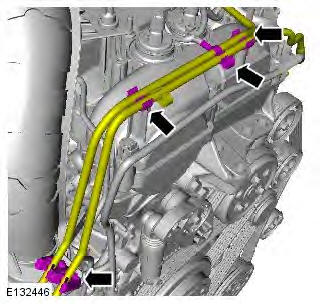 14.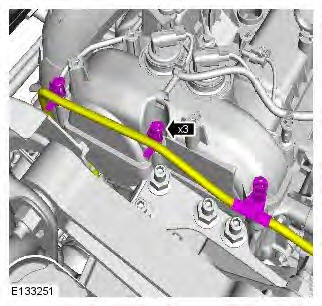 15.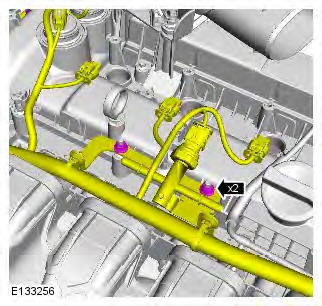 16.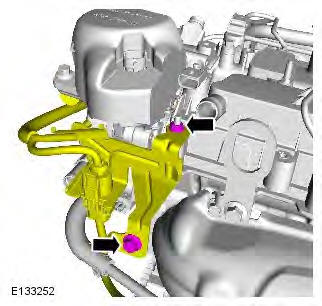 17.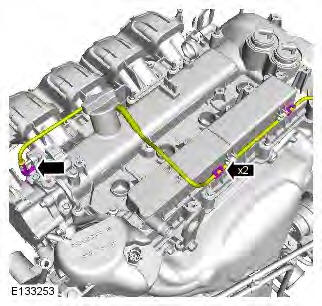 18. Torque: 8 Nm
19. Torque: 10 Nm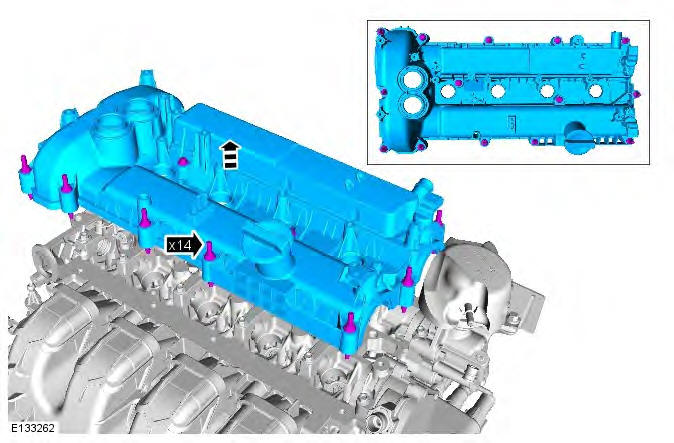 20. NOTES:
Do not disassemble further if the component is removed for access only.
The gaskets are to be reused unless damaged.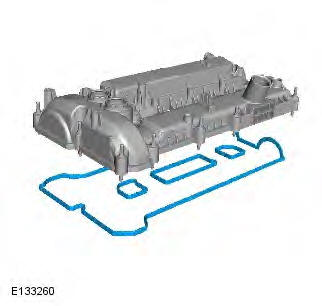 21.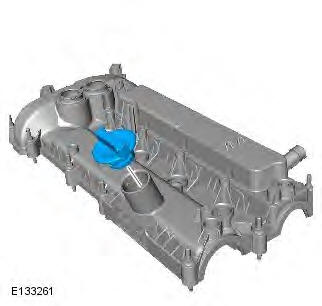 22. Torque: 8 Nm
Installation
1. CAUTIONS:
Make sure the mating faces are clean, before the sealant is applied.
Apply sealant WSE-M4G323-A6 in a 4-7mm diameter on the cylinder head in the areas illustrated. Install the component immediately after applying the sealant without smearing the sealant.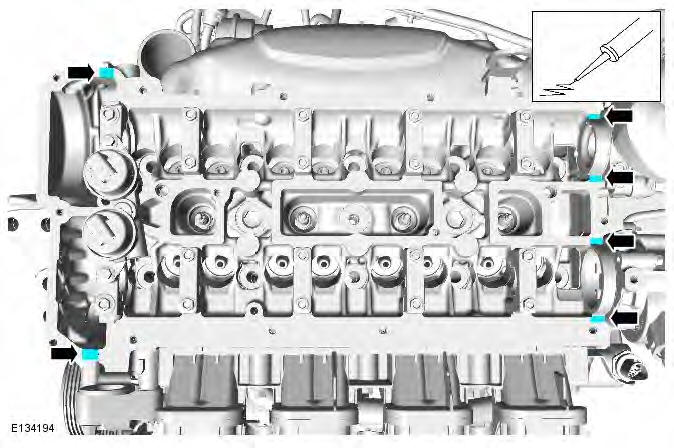 2. CAUTION: Tighten the bolts in the sequence shown. To install, reverse the removal procedure.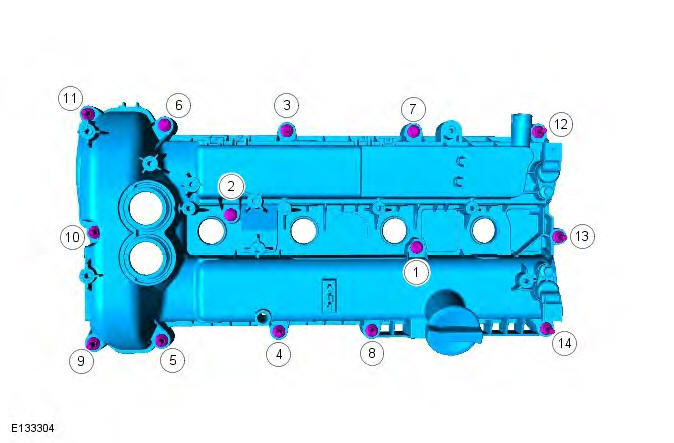 READ NEXT:
Removal Special Tool(s) 205-857 Remover, Halfshaft 1. Refer to: Battery Tray (414-01 Battery, Mounting and Cables, Removal and Installation). 2. Refer to: Air Conditioning (A/C) System Recovery, Evacu
Engine Upper Support Insulator Removal NOTES: Removal steps in this procedure may contain installation details. Some variation in the illustrations may occur, but the essential information is always
Removal NOTES: Some illustrations may show the engine removed for clarity. Some variation in the illustrations may occur, but the essential information is always correct. Removal steps in this proc
SEE MORE:
High voltage is required to ignite the gas and metal vapour which are used to power Xenon lamps. Contact with this voltage can cause serious injury. Replacement or maintenance of Xenon lamps should only be carried out by suitably qualified personnel. Xenon lamp units operate at a very hig
When using a floor jack, follow the instructions in the manual provided with the jack and perform the operation safely. When raising your vehicle with a floor jack, position the jack correctly. Improper placement may damage your vehicle or cause injury. Location of the jack point ■ Front ■ Rea
© 2011-2023 Copyright www.rrevoque.org