Range Rover Evoque: Rear Door
Removal
NOTES:
Removal steps in this procedure may contain installation details.
Some variation in the illustrations may occur, but the essential information is always correct.
1. Disconnect the battery ground cable.
Refer to: Specifications (414-01 Battery, Mounting and Cables, Specifications).
2.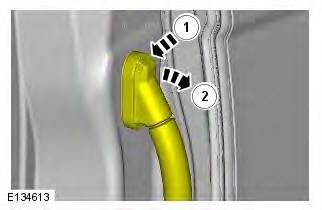 3.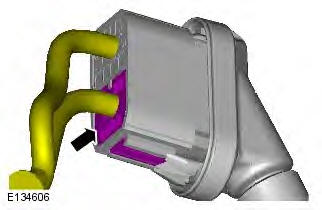 4.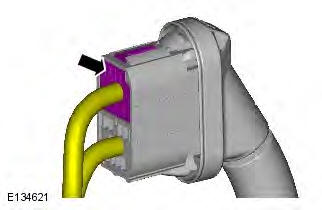 5. CAUTION: Make sure the upper and lower hinge bolts are replaced.
Torque:
Torx 25 Nm
Bolt 30 Nm
6. NOTE: Do not disassemble further if the component is removed for access only.
Refer to: Rear Door Trim Panel (501-05 Interior Trim and Ornamentation, Removal and Installation).
7. Refer to: Rear Door Window Regulator and Motor (501-11 Glass, Frames and Mechanisms, Removal and Installation).
8. Refer to: Rear Door Latch (501-14 Handles, Locks, Latches and Entry Systems, Removal and Installation).
9. CAUTION: Take extra care not to damage the wiring harnesses.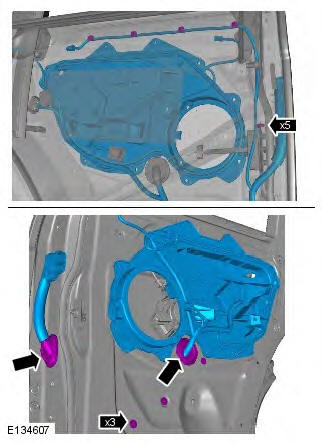 10. Torque:
Bolt 35 Nm
Nut 12 Nm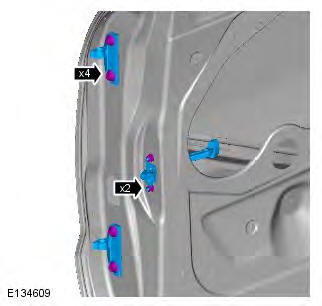 11. Torque: 1.2 Nm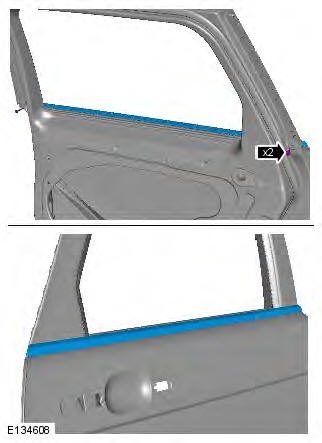 12.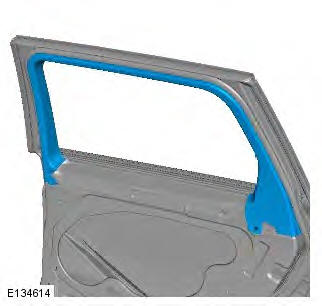 13.
14. NOTES:
Release the seal from the 7 retaining clips by sliding the seal up.
Use a suitable soap solution to aid installation of the seal to the retaining clips.
15. NOTE: Make sure the top corner of the trim panel is installed to the locating tang, as indicated.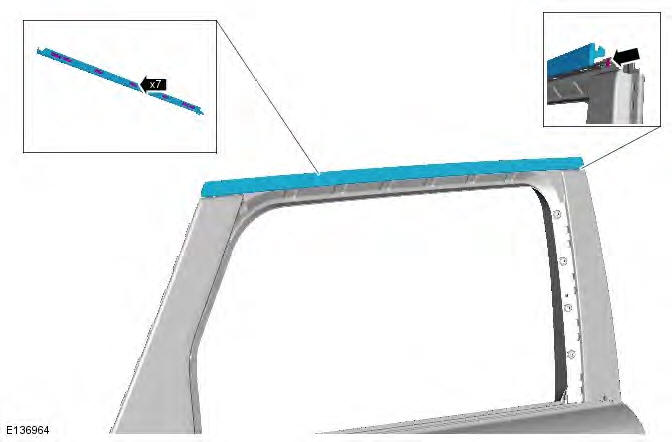 16. Torque: 1.2 Nm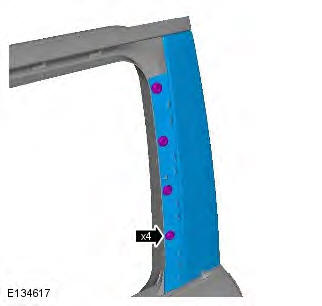 17. Torque: 1.2 Nm
18.
19.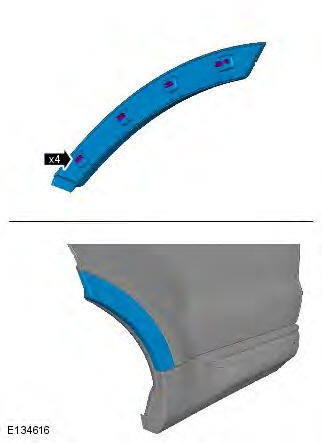 20.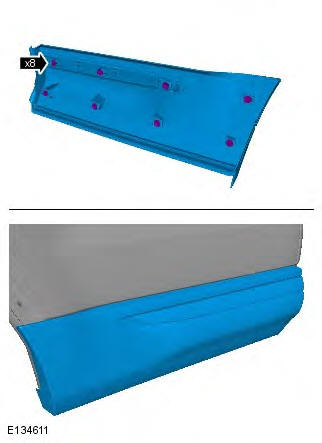 21.
Installation
1. To install, reverse the removal procedure.
Interior Trim and Ornamentation
Torque Specifications

READ NEXT:
Removal CAUTION: Make sure to protect the paintwork. 1. Installation 1. Fuel Filler Door Assembly Removal WARNING: Avoid flames, sparks or lighted substances. CAUTION: Extreme cleanliness must be ex
Component Location Powered Tailgate - Component Location Tailgate module Powered strut Tailgate open button Tailgate close button Latch assembly Powered cinch motor Powered strut OVERVIEW Ta
SEE MORE:
A number of different driving modes are available. Some can be selected by the driver and some are automatically initiated by the TCM to adapt to different driving conditions. Normal Sports Manual 'CommandShift' Cooling Hill Descent Control (HDC) Cruise Limp home Coast Fast off recognitio
General Equipment Suspension Spring Compressor Vise Removal WARNINGS: Make sure the spring compressor Safe Working Load (SWL) meets or exceeds the spring rating quoted in the Specifcations section. Always follow the spring compressor manufacturer's instructions. The spring is under extreme te
© 2011-2023 Copyright www.rrevoque.org